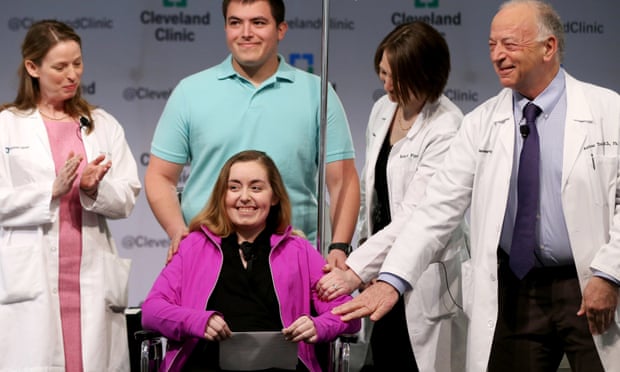 The first womb transplant to take place in the US has failed – under dramatic circumstances. The recipient of the transplant, who was operated on last month, appeared smiling and healthy with doctors at a media conference on Monday. Yet just a day later there was a sudden complication that required specialists to remove the transplanted uterus.
The clinic released a statement on Wednesday about the emergency operation:
"There is a known risk in solid organ transplantation that the transplanted organ may have to be removed should a complication arise. The medical team took all necessary precautions and measures to ensure the safety of our patient."
The woman, known only as Lindsay, said she was recovering well after the womb removal:
"…Unfortunately I did lose the uterus to complications. However, I am doing okay and appreciate all of your prayers and good thoughts."
The Cleveland clinic is set to perform another nine uterus transplants as part of a pilot US study into the procedure. Two other hospitals, Texas's Baylor University and Boston's Brigham and women's hospital, will also participate in the study. Doctors in Sweden have already performed a number of successful uterus transplants, resulting in the birth of five healthy babies.
This article is published by and BioEdge under a Creative Commons licence. You may republish it or translate it free of charge with attribution for non-commercial purposes following
these guidelines
. If you teach at a university we ask that your department make a donation. Commercial media must
contact us
for permission and fees.
The views, opinions and positions expressed by these authors and blogs are theirs and do not necessarily represent that of the Bioethics Research Library and Kennedy Institute of Ethics or Georgetown University.