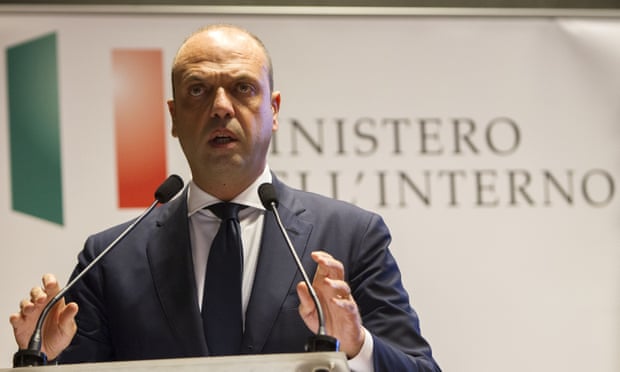 Angelino Alfano   
Surrogate parents should be treated as sex-offenders and jailed, according to Italy's interior minister, Angelino Alfano. He described surrogacy as "the most vile, illegal trade that man has invented" in an interview with the Avvenire newspaper. "We want wombs-for-rent to become a universal crime, which is punished with a jail term. Just as happens for sex crimes."
Surrogacy is  currently illegal in Italy. So gay couples have used foreign surrogates, but the legal status of their children is shaky and has led to a number of wrangles in the courts.
Italy has not given same-sex couples rights or protection on issues such as parenthood – one of the last Western hold-outs. The European Court of Human Rights condemned it last year for failing to pass legislation on the hugely contentious issue. Centre-left Prime Minister Matteo Renzi was determined to pass legislation legalising civil unions last year, but failed.
Alfano is a member of a coalition partner, the New Centre Right party, which rejects surrogacy, same-sex adoption — although it is not opposed to civil unions.
At the moment, the debate in Italy is over whether a partner in a same-sex couple should be able to adopt his "step-child" so that he also has parental rights. Alfano is strongly against this. "Stepchild [adoption] really risks bringing the country closer to wombs-for-rent," he says. 
MORE ON THESE TOPICS |
This article is published by and BioEdge under a Creative Commons licence. You may republish it or translate it free of charge with attribution for non-commercial purposes following
these guidelines
.
The views, opinions and positions expressed by these authors and blogs are theirs and do not necessarily represent that of the Bioethics Research Library and Kennedy Institute of Ethics or Georgetown University.