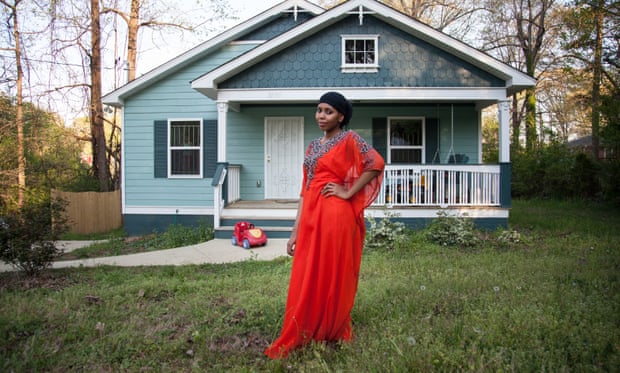 Jaha Dukureh, American campaigner against FGM
US government statistics show that more than half a million girls and women are at risk of female genital mutilation or its consequences in the United States. This figure has tripled over the last 25 years as a result of increased migration from countries where FGM is common.
The practice has been banned in the US for girls under 18 since 1996, when Congress passed the Federal Prohibition of Female Genital Mutilation Act.
"It's the 21st century and I think no one should be forced to be go through something like this," Jaha Dukureh, a FGM-survivor from Gambia who has been campaigning on the issue, told The Guardian. "No child should be forced to undergo this."
However, it became apparent that some families were circumventing the ban by returning to their countries of origin (commonly known as "vacation cutting"). So in 2013, another law, the Transport for Female Genital Mutilation Act, made it a crime to knowingly transport a girl out of the United States for FGM.
The report from the Centers for Disease Control and Prevention estimates that 513,000 women and girls were at risk in 2012, the last year for which figures are available.
However, it is important to stress that no figures are available for how many actually underwent FGM. Most of the increase since the first estimate in 1990 has come from second-generation women and girls born in the US. In Europe, the risk of FGM for second-generation is relatively slight because immigrants tend to assimilate to the surrounding culture.
The views, opinions and positions expressed by these authors and blogs are theirs and do not necessarily represent that of the Bioethics Research Library and Kennedy Institute of Ethics or Georgetown University.